Fair Cop 'Dilemma Training'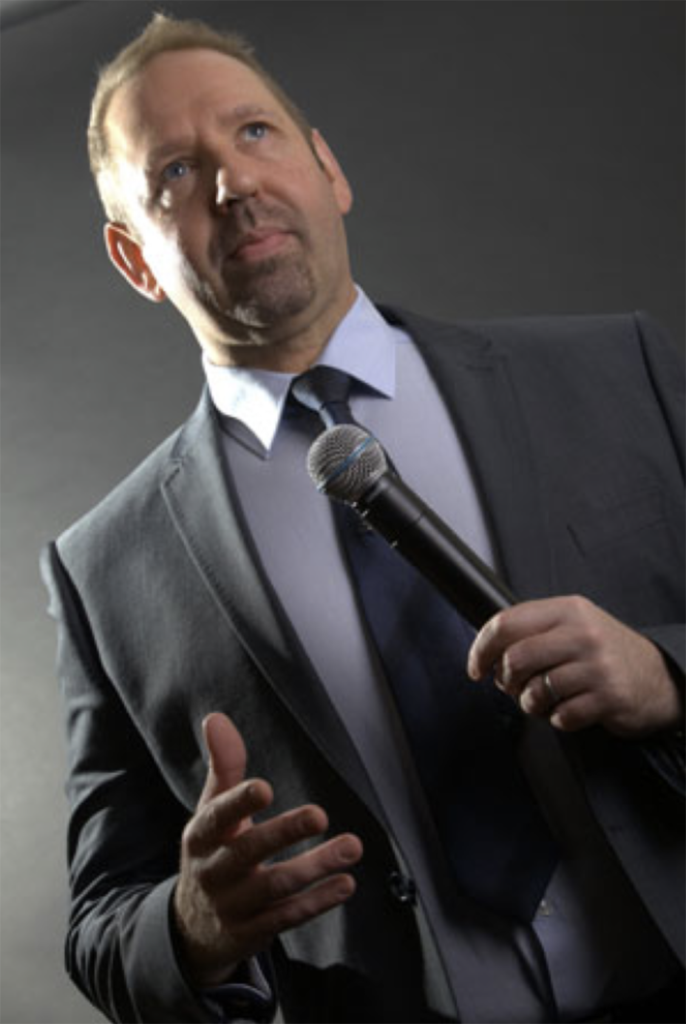 Following the success of cop-turned-professional comedian Alfie Moore's IT'S A FAIR COP BBC Radio 4 prime time comedy series he was approached to "do something like that at our company's training conference" and now offers bespoke FAIR COP 'dilemma training' as part of business conferences or training days.
Alfie Moore has eighteen years experience as a police officer with responsibility for personnel and resource management, leadership and motivation (often under extreme pressure) and making tough decisions when faced with challenging dilemmas. It is this last aspect that is at the heart of the FAIR COP 'dilemma training'.
The premise of the BBC Radio 4 IT'S A FAIR COP show is that Alfie 'swears in' the audience as police officers for the night and, as the scenario unfolds, they are confronted with the real moral dilemmas that police officers on the street face every day and are invited to say what real-time decisions they would have made. Often with unexpected and highly entertaining results! Alfie skilfully blends succinct layman explanations about the law, with very funny anecdotes from his own police experiences, as he takes the audience through a real-life police scenario he has dealt with – all the while challenging them to make very difficult decisions and explain their reasoning.
With the benefit of hindsight decisions made, for example by police officers on the street, can look like 'howlers' after the event (or in the press) but front-line officers – or staff – often have to make snap decisions based only on the information that they have in front of them. Sometimes only moments to make very difficult decisions – which can sometimes lead to or prevent serious consequences down the line. The FAIR COP participants get to have a taste of how this feels and because the environment is highly interactive, fascinating and entertaining the learning is much more likely to be retained.
If you are looking for something unique and memorable to include in your corporate training  event or business conference please contact us using the form below.